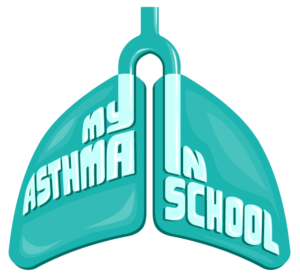 Thank you very much for your interest in our project!
Although we are not recruiting at the moment, if you would be interested in getting involved then this page has all the information you need!
Interested? Contact us!
We have summarised below what this involvement would mean for your school. All information you need is available to download below.
What does it mean to get involved?
How long does the programme run for?
We would visit your school a few times during 18 months.
What does your school get out of it?
You will be part of a university-lead science project;
Our interactive theatre performance creates discussions around health and attitudes in school;
We aim to improve symptoms of young people with asthma. We hope our asthma workshops will result in less symptoms, less time off school and less unscheduled healthcare visits;
The school will receive financial compensation for the administrative work related to the programme.
What exactly do we do when we visit you?
Your year groups 7 and 8 will take part in an engaging 90 minute performance by GLYPT (Greenwich & Lewisham Young People's Theatre) about asthma and attitudes in young people. 99% of our audience so far said they enjoyed it. Have a look at our documentary;
One day of workshops for young people with asthma in year groups 7 and 8, providing them with the skills and knowledge to manage their condition well;
We will also come in three to four times to fill in a short online questionnaire with the students who have asthma in year groups 7 and 8.
What do we expect from your school?
Step 1) Read the School Information Sheet and send us the filled-in partnership agreement, signed by a school official.
Step 2) Distribute the 'Health Register Sheet' to parents of year groups 7 and 8 to update your asthma register.
Step 3) Send the 'Parent Information Sheet' to parents of year groups 7 and 8.
Step 4) Liaise with us about when we can come into your school for the different visits (theatre, workshop day, and questionnaires).